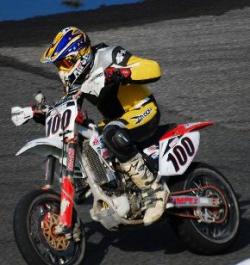 Bart
Owner ~ Business Manager ~ Lead Technician
Bart started out in the Service Department with Motorcycle Superstore back in 2005 on River Street. He continued to work in Service at the new Cycle World Superstore when the store moved to the East end, after which he became Co-Owner and Business Manager at the new Cycle World West (CWW) from 2011 to 2014.

He has now gone out on his own for 2015 under the shop name BARTZ Motorcycle Shop at the same Mississauga location.

There, he is responsible for the day-to-day operations and is the Lead Motorcycle Technician. He is happy to share his extensive motorcycle racing experience, as well as fix any type of motorcycle, regardless how old it is.